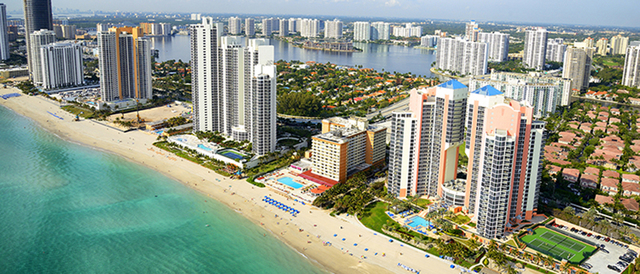 Hyatt Regency Miami
The headquarter hotel of the 2018 JCI Conference of the Americas is the Hyatt Regency Miami located at heart of downtown Miami.
Please click on the following link to take book your room and take advantage of the Conference rate:
https://aws.passkey.com/go/JCIAmerica
Stay and Play
Indulge in the spirit of the city when you stay at this downtown Miami hotel. With its striking white towers overlooking the Miami River, Hyatt Regency Miami is a landmark hotel offering first rate service, expansive meeting and event space for gatherings, and the most convenient location in the area. You'll enjoy easy access to popular attractions, like Brickell City Center, Wynwood Art District, Coral Gables, Port of Miami, and the Latin flavor of Little Havana. There's no better way to enjoy the Florida sunshine than with Hyatt Regency Miami as your home base.
What Makes a Seamless Stay
• Refreshed rooms with views: Enjoy gorgeous views of the river and bay in our 615 non-smoking refreshed guestrooms and suites with Hyatt Grand Beds® and free Wi-Fi
• Elegant meeting and event space: Meeting planners and attendees alike will love the 100,000 square feet of flexible meeting space making it the largest in the city and our convenient connection to the Miami Convention Center
• Close to many attractions: Unmatched location with easy access to an incredible selection of arts and entertainment
• Exclusive Arena Access: We are steps away from American Airlines Arena and minutes from Marlins Park
• Quintessential Miami dining experiences: Discover endless dining options for every meal with fresh, locally-sourced food at our hotel
Address: 400 SE 2nd Ave, Miami, FL 33131
Phone number: +1 305 358 1234